| | | |
| --- | --- | --- |
| Blogging is a great way to get your brand, messages and words of wisdom out there. Our special offer gets you started ... | Small business owners want to build awareness of their brand, You'll be surprised to know that starting a blog can do this ... | For consultants working with franchise brands, what's the point of duplicating the micro-website they've given you? |
| | | |
| Many people start blogging with the intention of driving traffic to their website or increasing overall brand awareness ... | Everyone wants to increase interest in their brand and business blogging is great at that. It offers a whole wealth of benefits ... | Not only is it the start of a new year, but also a new decade! Online marketing has come a long, long way ... |
| | | |
| With organic reach dropping, how does our Blog Boosting Add-On Service get you in front of more people? | Our news searching add-on service finds content that may be of interest to your connections, but we validate it for you first ... | Email is a staple part of any marketing plan and our Blog Mailer Add-On Service is an easy way to get in your contacts' inboxes... |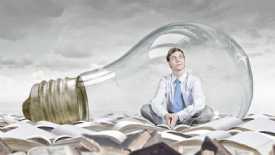 When I talk to new clients, and before I even get to the reasons why working with us is awesome, I have to explain what a blog is ...